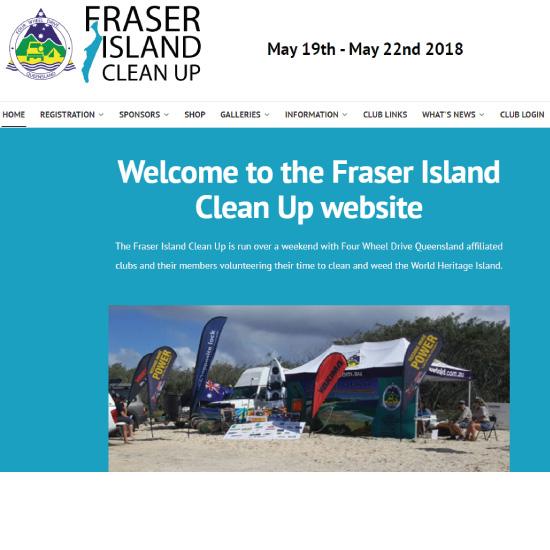 Fraser Island Cleanup 2018
The Four Wheel Drive Queensland has been cleaning up Fraser Island (K'gari) since 2001 with the event held annually over a weekend with Four Wheel Drive Queensland affiliated clubs, their members and sponsored visitors volunteering their time to clean and weed this World Heritage Island.
In 2018 the Fraser Island Cleanup committee introduced their website and online member registration and merchandise puchasing. Keep Kalm Designs as a proud Gold Sponsor registered the URL and hosted and designed the website.
The Fraser Island Cleanup website is now managed through the FICU committee. You can learn what they do and check out their site here FICU